---

National Tidal Datum Epoch
The National Tidal Datum Epoch (NTDE) is a 19-year time period established by the National Ocean Service for collecting observations on water levels and calculating tidal datum values (e.g. mean sea level, mean lower low water). The NTDE needs to be regularly revised to account for long-term effects of land movement, sea level rise, and changes in tidal constituents. Tidal datums and their data are used to generate products and services necessary for safe navigation, coastal hazard mitigation, ecosystem research, coastal engineering, and marine boundary demarcations.
The NTDE Update: New Tidal Datums are Coming!
NOAA currently utilizes the 1983-2001 National Tidal Datum Epoch. This epoch is now undergoing revision and will be replaced by the fifth iteration of the NTDE. Measurements for the update will be based on water level data spanning the years 2002-2020. Once all data has been collected, NOAA will review, analyze, and generate revised datums. The current proposed release date for new NTDE products is 2026.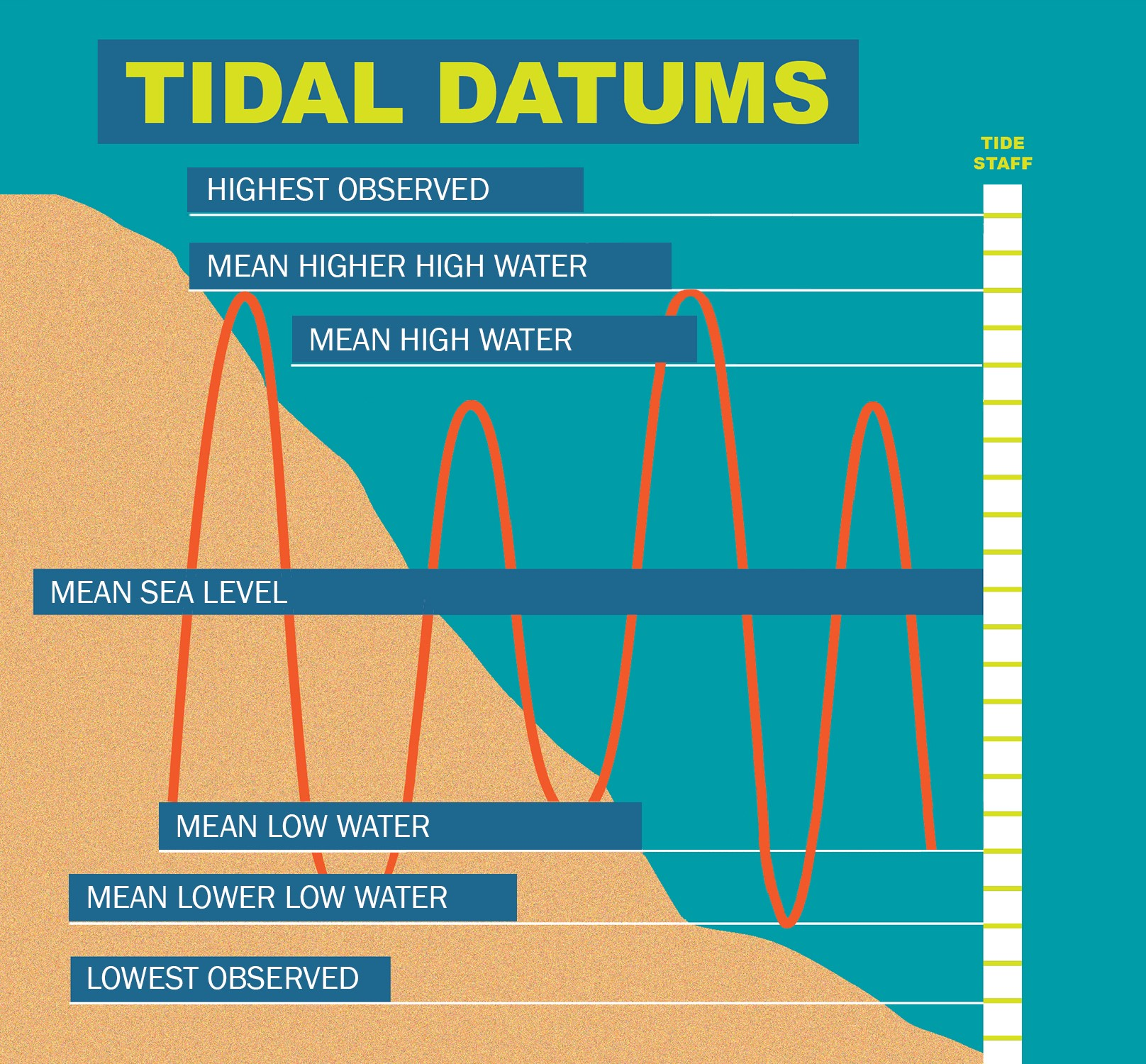 ---